Retros.work is now freemium
Published at Nov 2, 2020
Great news, you can use retros.work for free, permanently
We noticed you wanted to use our retrospective app longer, without upgrading. The 30 day trials are now gone and you can use it for free, permanently! If you haven't already, register here and start your first online retrospective with your team.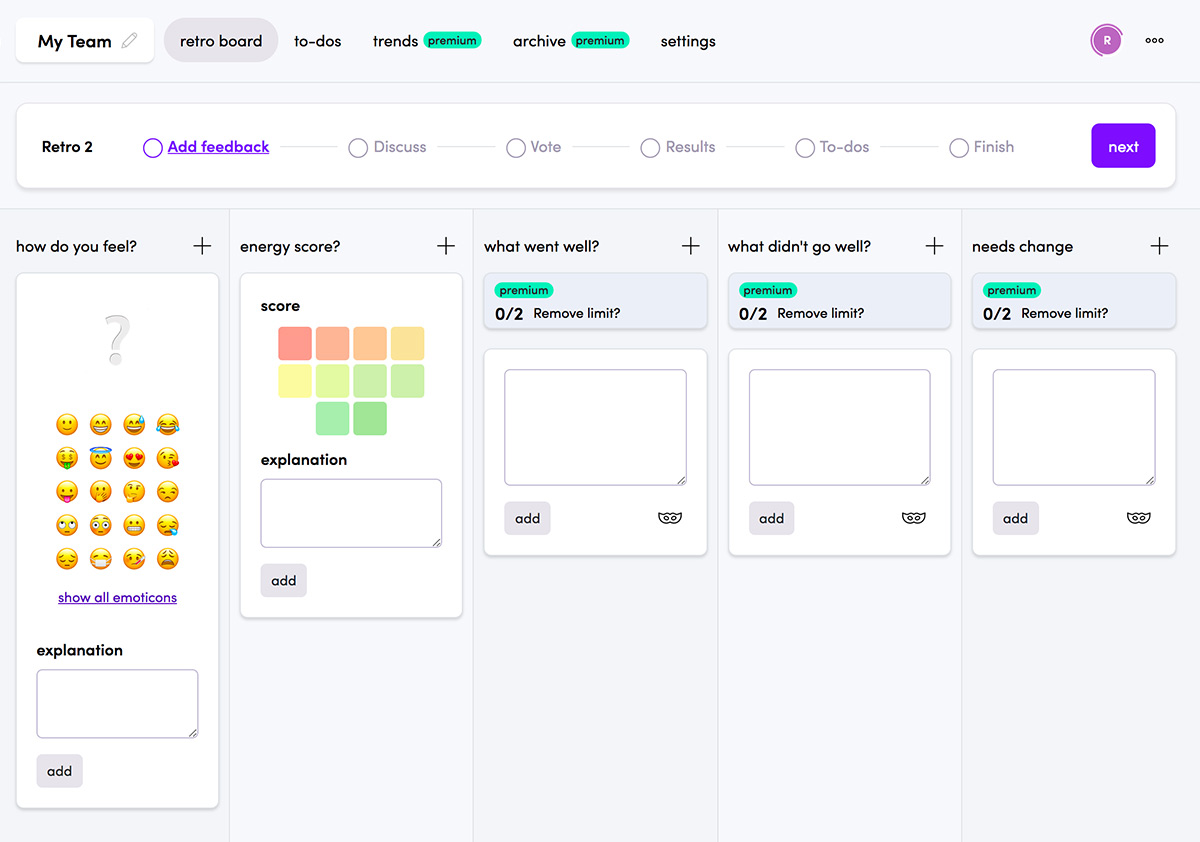 Upgrade to premium for more features
There a few limitations to the freemium version and you can decide to upgrade to premium at any point and unlock more features. This can really help you get the most out of your retrospective.
Post more than 2 answers per column
With freemium, you can post up to 2 answers per question column on the board. Does your team want to post more than two answers per column? Then upgrade to premium and your team can post unlimited answers per question column.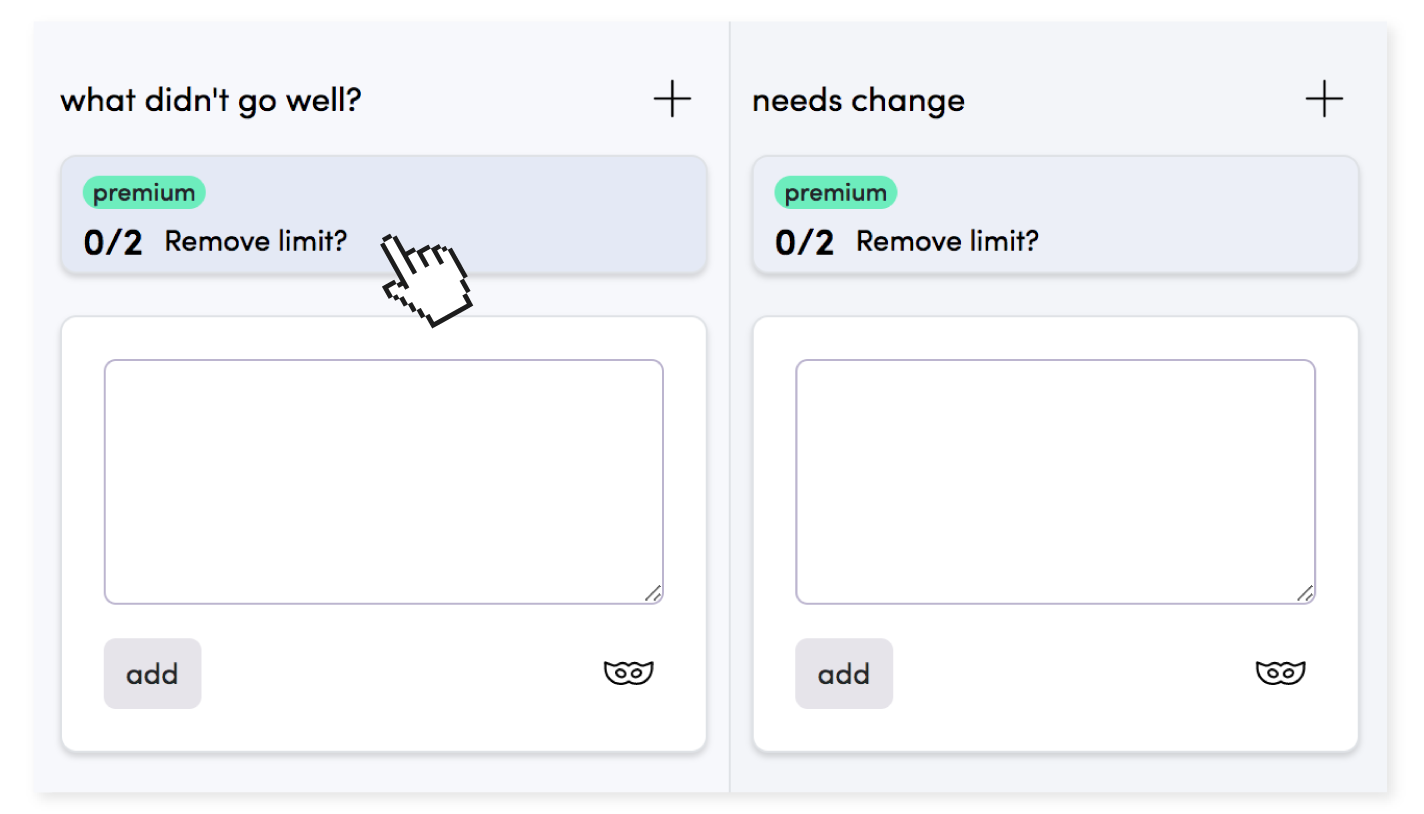 Customize the question model
Retros.work comes with default question models, like: 'plus/minus', 'Starfish' and a few more. Do you want to make your own models? With the premium version you can customize your own questions and track your own emoticon / score values over multiple retros.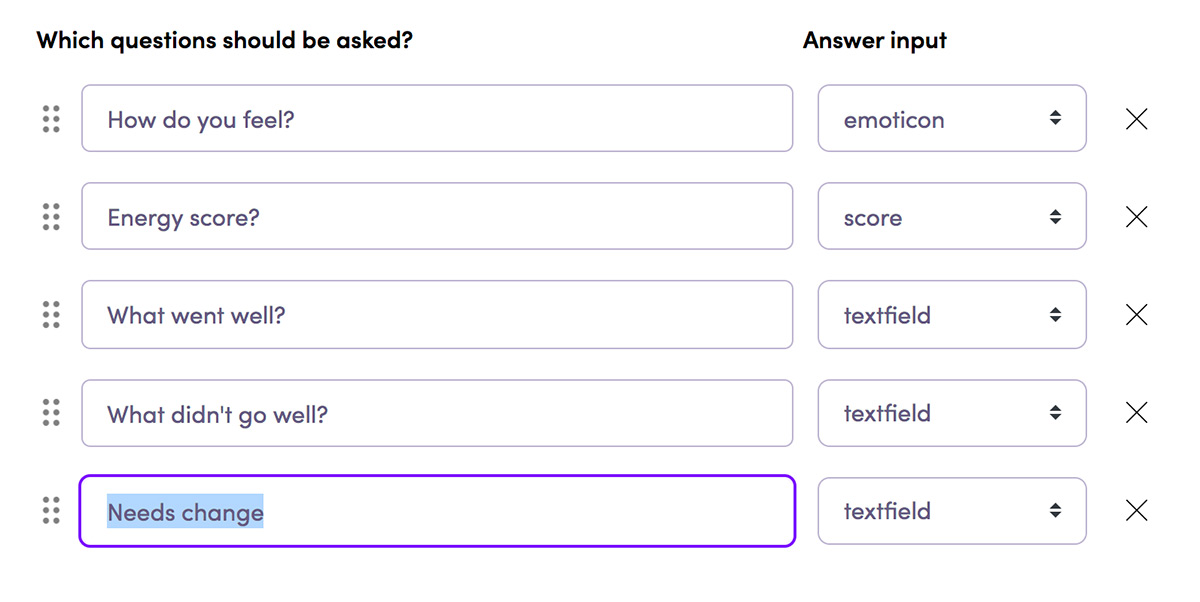 Trends insight
The freemium version has trends for 2 retros back in time. With the premium version you can really analyse over longer periods of time how everyone is doing. This helps you to notice team mates that are burning-up. Track those energy scores!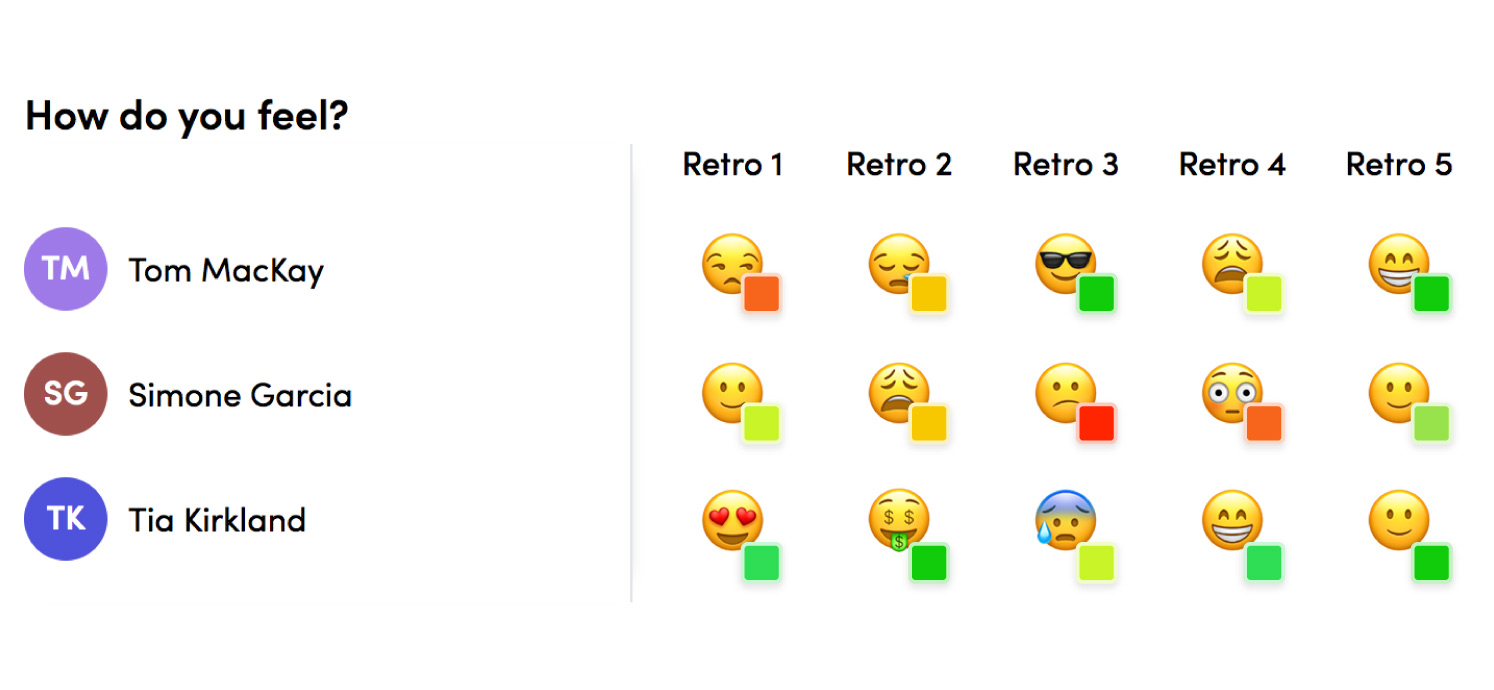 Learn from the past with your archive
Learn from the past with the improved archive. The freemium version allows you to re-read the answers of 2 retros back in time. Get the most out of your archive and upgrade to premium to unlock the entire archive.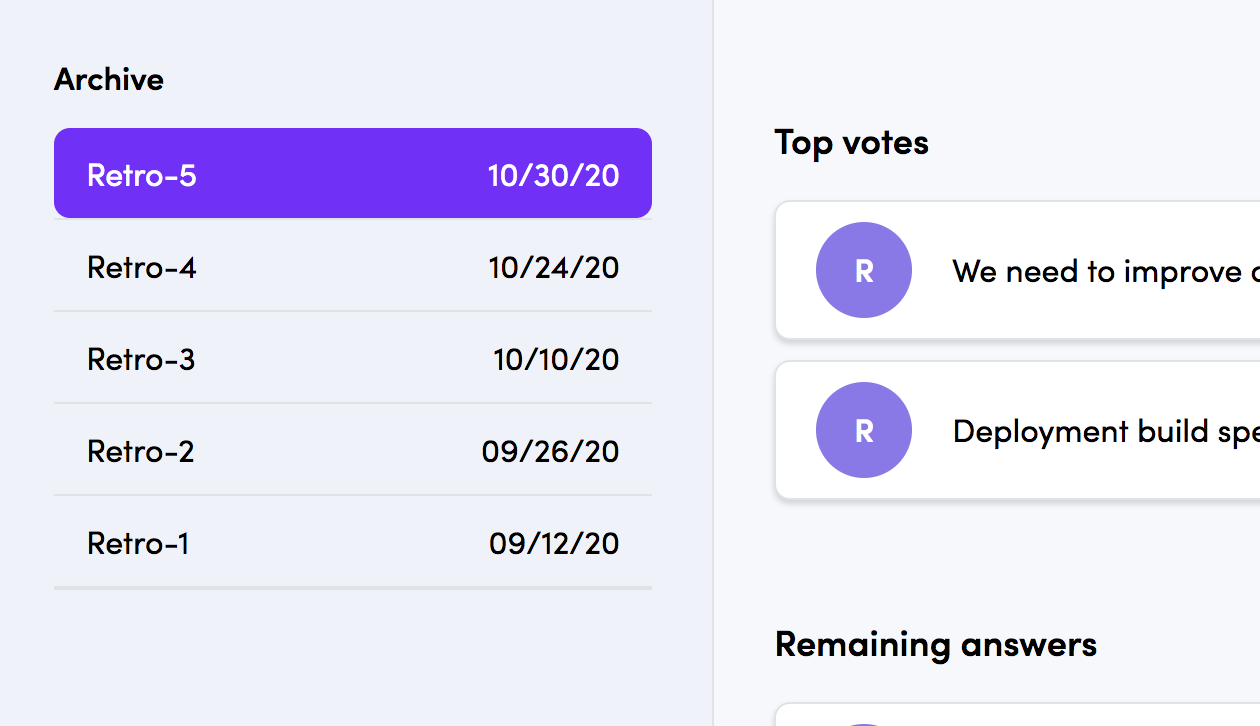 Export
Export your retro answers and to-dos to *.csv and *.xlsx with the premium version.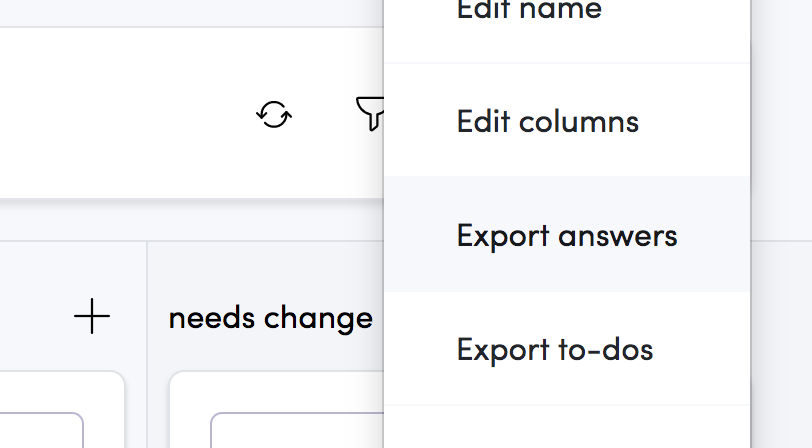 Start doing online retrospectives
It's hard during COVID-19 to do a good retrospective while everyone is at home. Try our free retrospective app here and experience the benefits of an online retrospective board yourself.
Follow us
Follow this blog if you like what we're doing. Bookmark it. Or follow us on LinkedIn
Kind regards,
Retros.work