Filter the retrospective board on user
Published at Jul 5, 2020
In a previous blog I've mentioned why we created this retrospective app. This blog is the official newsfeed for https://retros.work.
We're developing Lean & Agile. We listen to our customers. Trying to convert their wishes into features. Deploying features asap so teams can quickly benefit!
So what has changed last week?
Filtering on users
Multiple scrum masters have asked for a user filter on the board. This way the user can present their feedback to the rest of the team. You can now easily filter the board and take the stage.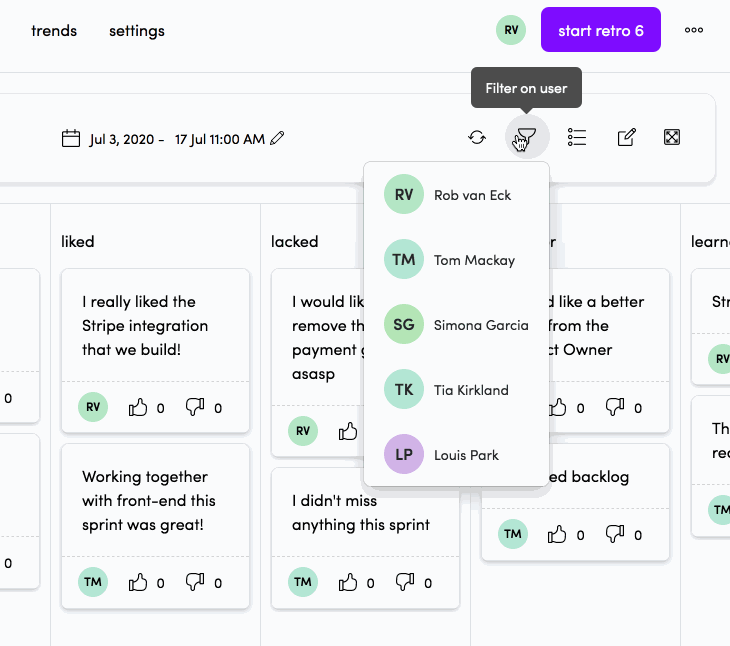 Exporting of to-dos
Another request was to export the retrospective to-dos. We give you a *.xls and *.csv download. .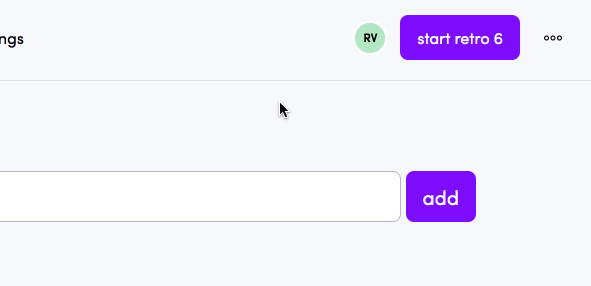 Import of users
We noticed people had a hard time adding 20 people at once. We've added an employee import. You can now copy paste .csv data, or you can copy paste cells straight out of Excel.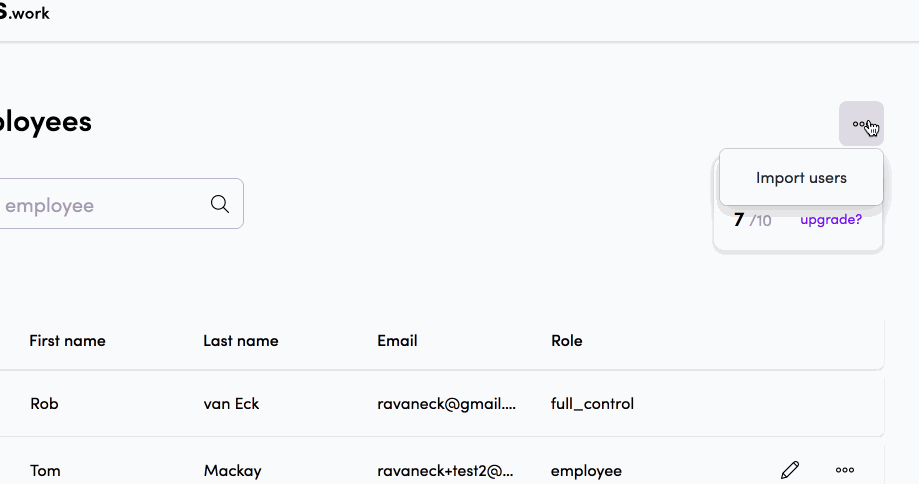 That's all for this week.
We're currently working on some features regarding to-dos and voting.
See you next week.
Kind regards,
retros.work